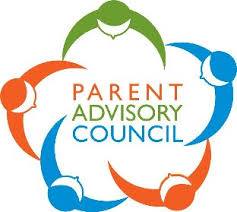 PAC INFORMATION
YOUR 2023-2024 PAC EXECUTIVE:  
Chair – Adrienne Jopp
Vice Chair – Emily Denooij
Co-Treasurer – Emily Ross
Co-Treasurer – Nathan Gillet
Secretary – Zeta Lay
Member at Large –
VCPAC Rep –
The Parent Advisory Council (PAC) is the representative body elected by and for the parents of children attending Central Middle School.
All parents are encouraged to contribute by attending meetings, volunteering for activities or sharing your opinions on issues affecting the school.
Contact us at:
Email us at centralmiddlepac@gmail.com
Find us on Facebook at  CentralMiddleSchoolPAC
How to support PAC??
Much of the ways the Central PAC supports the school community is through different fundraising events. Here are some of the ways you can support us:
Fairway Market Shopping Cards – No minimum limit to load on to the card with a percentage allocated to our school (you can pick these up in the school office)
Purdy's Chocolate Orders – During the winter/spring seasons
Monk Office Supplies- End of the school year
Final Stretch Fundraiser- Virtual fundraiser held at the end of the school year