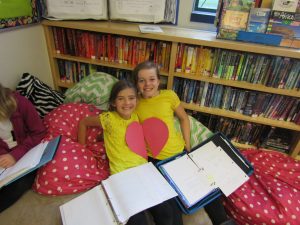 WELCOME TO THE CENTRAL SCHOOL LIBRARY!
The Library is open : Monday-Thursday 8:15 am- 3:15pm
The loan period is 2 weeks for most books and textbooks are signed out for the whole year.
We have a great collection of English and French novels, magazines, graphic novels, and non-fiction books. Our goal is to find a book for every student and help students become lifelong learners and readers. We also strive to help students achieve curricular, technology and literacy goals through a variety of mediums.
The school librarian works as a partner in supporting teacher's classroom goals as well as helping guide students in their research using books and internet.
If you have any questions or a book or resource you would like to recommend please do not hesitate to contact Ms. Pontus.